Musical Playlist Of The Week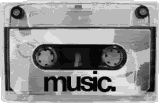 I don't know if this will become a recurring feature, but I figured it would be interesting to document the songs I keep playing on loop and my thoughts on it in that moment. This should be fun. LOL
1. Hogni - Bow Down (To No Man)
I think the title is pretty self-explanatory. The song's hooks are infectious and Hogni's lyrics surprisingly reflect the sentiments of many with what is taking place globally. Not to mention you could choreograph an amazing tango/pasodoble piece to this, just saying. :)
2. Brandon Boyd - Runaway Train
I'm a big fan of puns and metaphors, although I cannot confidently say that I know the story behind this song; I'm guessing a journey of self-discovery is involved. Regardless, Brandon's unique voice accompanied by powerful indigenous drumming really draws you in; very existential.
3. Angélique Kidjo feat. Joss Stone - Gimme Shelter
An impressive take on the Rolling Stones' classic by two dynamic singers. The video's brilliantly forces you to reassess your morals and/or ethics, while encouraging benevolence and action. The fact that the song is still relevant says something.
4. Childish Gambino - Got This Money (Acoustic Version)
Or how I have been singing it "I got this loving, baby. I wanna share it with you…" The real lyric is 'I got this money, baby. I wanna spend it on you…' which is really endearing for a "courting song,"  however, I can't get over feeling shallow if I were to accept the proposition of the theoretical guy as a listener. I know the song isn't remotely suggesting that (it was so smartly composed), but my hopeless romantic side would rather be offered love. The original arrangement is also beautiful, but I find this one to be more soulful.
5. Incubus - Admiration 
Considering it is a song by Incubus, I don't think it needs an explanation. Haha

6. Childish Gambino - Letter Home/Outside
Both are off the recent "Camp" album. Granted the former is simply one verse, it really resonated with me. It has all the classic elements of a great love song: a sense of longing, passion, and strings; everything sounds amazing with stringed instruments. It makes you want to be "that girl;" the one who got away. As for "Outside"…it struck a deep, personal chord.
7. Dalida feat. Alain Delon - Paroles, Paroles
In homage to my French heritage. The song has been translated in many languages, but this duet is my favorite; it's so fun and coy. Essentially, Dalida is telling Alain that wooing her with material objects (e.g., chocolates and perfume) and empty words will not work; he needs to prove his willingness to commit. A girl can dream, right?

8. Ricky Martin - Juramento
A nod to my Spanish side. In summation: another love song, but when sung in a different language, it seems so much more alluring and dreamy.
"All good music resembles something. Good music stirs by its mysterious resemblance to the objects and feelings which motivated it. "-Jean Cocteau 
thisisconventional likes this
avalonlon likes this
simplybeingloved-somnambulist posted this